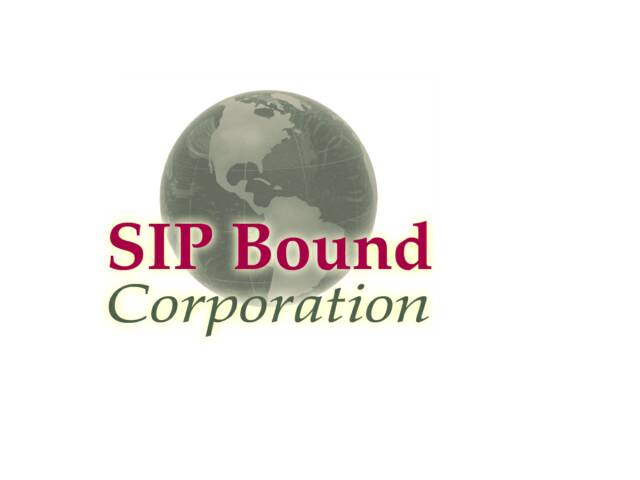 SIP Bound Corporation is a next-generation communications company that combines the latest Voice over Internet Protocol (VoIP) technology, unconventional rate structures, intuitive web and telephony access, and world class customer support.  The result is a family of services that deliver value to the consumer, unmatched reliability, and a strong sense of brand loyalty.

What is SIP?  Session Initiation Protocol (SIP) is a signaling protocol used for establishing sessions in an IP network. A session could be a simple two-way telephone call or it could be a collaborative multi-media conference session. The ability to establish these sessions means that a host of innovative and exciting services become possible, such as voice-enriched e-commerce, web page click-to-dial, Instant Messaging with buddy lists, and IP Centrex services.

SIP Bound Corporation's mission is to provide our customers with affordable, convenient and easy-to-use telecommunications services, while providing the best call quality and customer service possible.

We invite you to contact us via
email
or at 1-888-5SIPBOUND (1-888-574-7268).